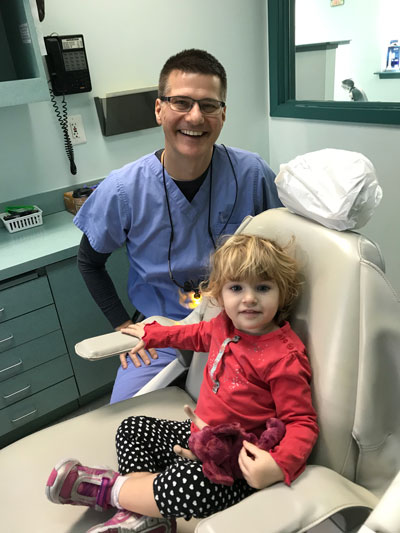 Your child's first experiences with the dentist should be as comfortable and relaxed as possible to establish a lifetime of positive associations. We'd like to tell you a little more about how we accomplish that at Lower Merion Pediatric Dentistry. Pediatric dentists have two additional years of training to specialize in the unique treatment needs of children. We are NOT trying to be the biggest practice, getting as many patients in and out the door as rapidly as possible, but we DO provide the most technologically advanced treatment in a warm and friendly environment. Dr. Horchos likes to refer to our office as the "little practice that could." We might be small, but our friendly, positive attitude makes us mighty!
Several of our staff have been with the practice for many years and take special pride in the relationships they have built. We are a boutique practice, and we want to get to know our patients and talk to them on their level, providing the most positive experience that we can for each patient. We take the time to establish rapport and answer questions. What could be more important, particularly when dental examinations and treatment are still new to your child?
Utilizing state-of-the-art dental equipment and materials, your child's health and safety are of the utmost importance to us. We are conveniently located in the heart of the Main Line, serving Ardmore and the surrounding areas of Lower and Upper Merion.