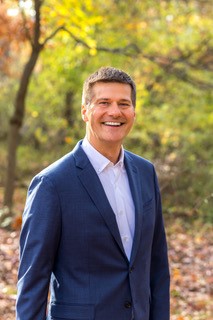 Dr. John S. Horchos
PEDIATRIC DENTIST
Dr. John S. Horchos is a graduate of the University of Pennsylvania School of Dental Medicine and completed his residency specializing in pediatric dentistry at St. Christopher's Hospital for Children. He was named chief resident in his second year. He is a board certified diplomate specializing in pediatric dentistry and special needs patients. He graduated with a bachelors of science in biology from the University of Scranton and is originally from Waverly, Pennsylvania.
Dr. Horchos has been practicing pediatric dentistry for more than 20 years. Prior to Lower Merion Pediatric Dentistry, he practiced most recently in Center City Philadelphia and Elkins Park and has taught at both the University of Pennsylvania and Temple's Kornberg School of Dentistry. He served as associate clinical professor of pediatric dentistry.
He makes his home in Bala Cynwyd with his wife, Cara, his two young daughters and their shih tzu, Alex "the wonder dog." Dr. Horchos enjoys gardening, drawing and cooking with his daughters. He is also a long distance runner and has completed five marathons.
He looks forward with great pleasure to treating and educating your child. His goal is to develop a positive dental home to nurture a lifetime of dental health for your child and young adult.
---
Staff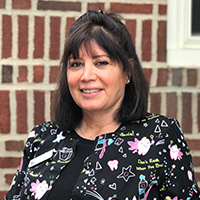 Renee
My name is Renee. I started working at Lower Merion Pediatric Dentistry in 2004. I have a son, Nicky, who is in his early 20s. I enjoy going to the beach—Margate is my favorite beach town. I enjoy eating out at some of our wonderful local restaurants, such as Flemings. I like to take trips to Philly and visit the shops on the Avenue. I like to cook, and I also really enjoy being outside.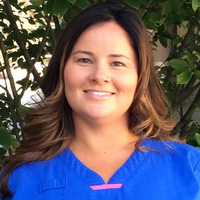 Tina
Hi my name is Tina. I have worked in our office since 1996. I really enjoy working with children and feel fortunate to have been able to see many of our patients grow up! I have 2 amazing children that keep me busy but in our spare time I enjoy spending time with my family and vacationing in Florida!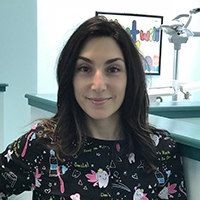 Nicole
Hi my name is Nicole and I have been working with Lower Merion Pediatric and Adolescent Dentistry for 15 years. I am primarily a front desk receptionist however there are many jobs in the office I am able to undertake! I have 2 beautiful boys who are very much involved in baseball and to say they love baseball is an understatement! Anytime we can get to a Phillies game that's usually where you can find us. I enjoy working out and keeping in shape but my passion is running! One of my favorite runs to participate in is the Broad Street Run! In my free time I enjoy being with my family and friends and being active in my community!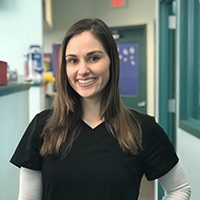 Nicole
My name is Nicole. I am a 2011 graduate of Montgomery County Community College's Dental Hygiene program, and I still continue to love and grow with the hygiene profession. My husband Michael and I married in 2012 and are blessed to have welcomed two beautiful twin girls. Becoming a mother has been my greatest accomplishment and I look forward to watching my girls grow and learn new things every day. I enjoy taking family walks with our dogs, Mia (Pug) and Charlie (Boxer), cleaning my house, and experimenting in the kitchen. I am honored to be a part of such an amazing work family and look forward to continuing to grow with all my patients.